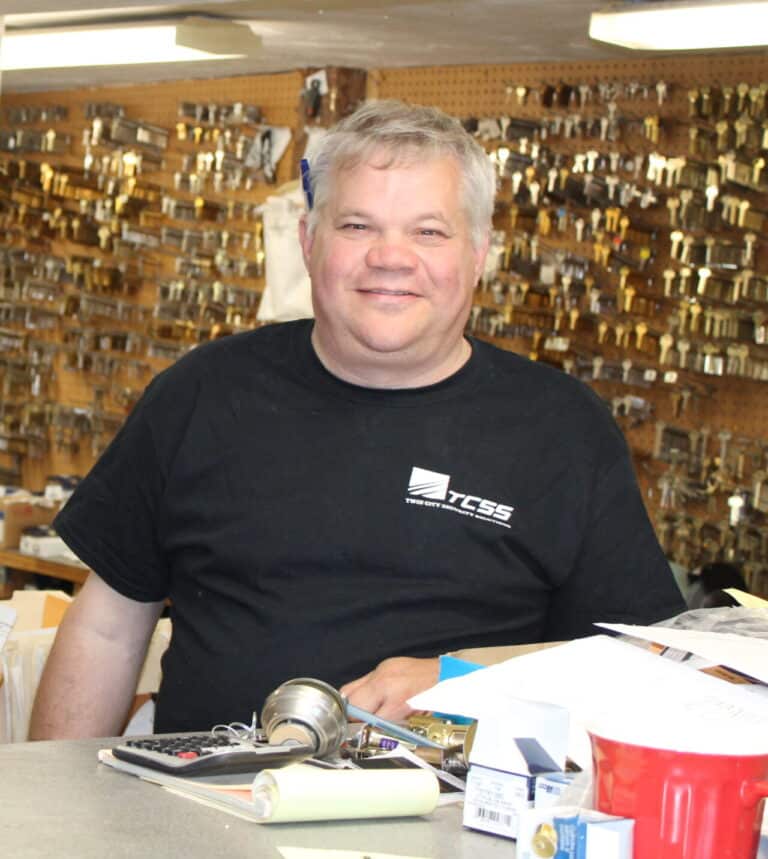 About Twin City Locksmith Services
In 1987 Chris Cunha, Owner of Twin City Lock & Key created the locksmith company in his house.  Chris was always passionate and intrigued by the lock and key concepts and turned his interest into a full-time job.  
With his keen knowledge and hard work, Chris was able to secure influential clients like Johnsonia Building and Workers Credit Union in Fitchburg and Leominster.  
Due to Chris's passion, dedication to perfection, and outstanding client service, the business quickly developed. He moved out of the house to a business location on 28 Airport Road in Fitchburg, MA.  
In fact, with their excellent reputation and professionalism Twin City's acquired clients included Verizon Communications, Ernest & Young, City of Fitchburg, Fitchburg University, Worcester House of Corrections, etc.
Residential and Commercial Locksmith
In 2004, Chris expanded the Twin City Lock & Key business further to Maine and started his second physical location in Wiscasset Maine.  Twin City now does business in the entire New England and Connecticut providing Residential and Commercial locksmith services.
But it's not only Lock & Key that was Chris's interest and passion.  Chris always volunteered for many local charities, including the Exchange Club of Fitchburg and the Breast Cancer Society. Every December you will find Chris ringing the bell for Salvation Army during the Holiday Fund Raising or Walking in the 4th of July parade to raise money for the Child Abuse program.  Chris's dedication to Breast Cancer is clearly visible in his effort to raise funds through the Book of Keys endeavor.  Out of sixty keys, Chris has so far collected 56 keys and all sales proceeds are donated to the Breast Cancer projects.  Chris is a believer in helping the community and has hired ex-US Marines who were willing to get trained and work with Chris in running his local operations.
Team of Master Licensed Professionals in New England
Our team is made up of seasoned professionals with years of experience in their respective professions. We have successfully trained them to become Master Locksmiths with all the tools at their disposal.
There is no issue we haven't solved; if we can't, no one can.
Distribute only premium brands that are representative of the greatest products and services in their respective industries.
We also service, maintain, and replace high-security locks.
Available open 24 hours a day, 365 days a year.
Swift support backed by a guarantee of complete contentment
Experts in their field, to put it another way.
Fully licensed, bonded, and insured.
Excellent service, with a focus on individual needs; always eager to go the additional mile.
Your Trustworthy Neighborhood Locksmith is Close by!
In the event of an emergency lockout, help is on hand at all hours. If you are currently sleeping outside and need to go back inside, look no further. So, the keys to your automobile. Did you get your automobile broken down? Keys to the home gone missing? We can open any locked car, fix any dented door, and replace any lost keys.
Our organization provides key duplication services for all of the most popular lock manufacturers.
We install, repair, and replace doors in commercial and residential buildings, and can work with a variety of materials, including metal, wood, glass, and aluminum.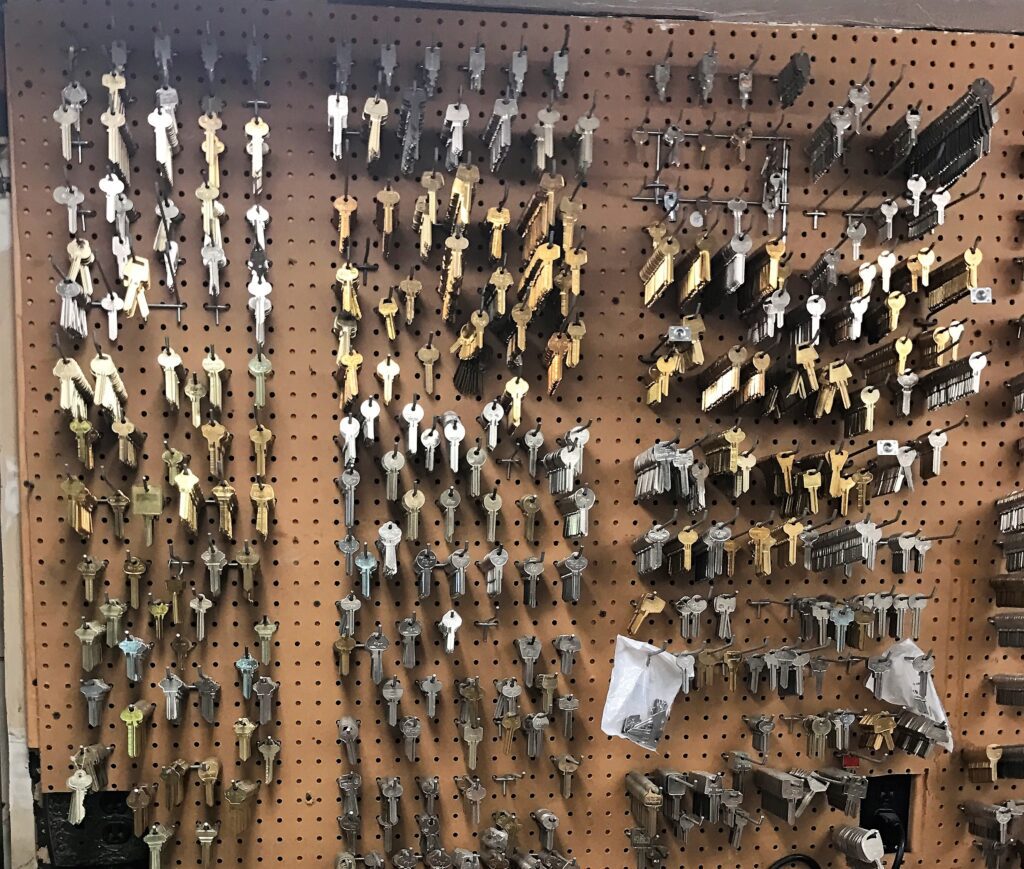 Consists of Adam and Nicholas Cunha, Chris's two sons who manage the Maine location.

Don who retired from Air Force has been with Chris for 12 years. Jim, an ex US Marine since 2001. Nick 14 years trained from local Monti Tech School for Trade.
All Employees have a CORI Check and a Certificate of Clearance from State of MA for electronic Security business.

Electrical Licence#1563C and 2750D.

Security System License#SS001917.
We install and repair a wide variety of commercial and residential door hardware, including electronic keyless locks, deadbolt locks, high-security locks, mortise locks, door closers, and panic bar escape devices. Safes, gates, doors, fire escapes, window bars, and more are just some of the many types of security devices that we offer and install.
No matter where you are, our team of mobile locksmith experts is available to assist you with all of your residential, commercial, and automotive lock and key needs. Feel free to contact us if you'd like to learn more about our amazing staff and the ways in which we can help you.